Shopping Basket
Your Basket is Empty
There was an error with PayPal
Click here to try again
Thank you for your business!
You should receive an order confirmation from Paypal shortly.
Exit Shopping Basket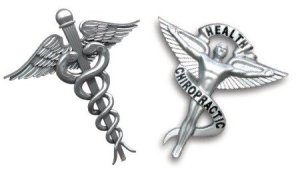 If you are one of the millions of Americans that suffer from back pain the American Medical Association has written an article for you.  The Journal of the American Medical Association (JAMA) has published an article aimed at back pain suffers.  The article suggests that patients seek chiropractic and other conservative back-pain treatment before taking more invasive measures, surgery should only be considered when other conservative methods fail.  
According to the JAMA, conservative alternatives like Chiropractic care should be the first "line of defense" because they are safer and more efficient in relieving pain.  This recommendation reinforces what the American Chiropractic Association (ACA) teaches patients, as well. Chiropractic should be the first line of defense against musculoskeletal pain.
The JAMA's recommendation came soon after a study published by the medical journal Spine where sufferers of lower back pain all received standard medical care and half of the participants additionally received chiropractic care. The researchers found that in standard medical care plus chiropractic care patients, 73% reported that their pain was completely gone or much better after treatment compared to just 17% of the standard medical care only group.
Because chiropractors are neuro-musculoskeletal experts, they are well equipped to manage and prevent low-back pain.  In an interview about the JAMA article, ACA President Keith Overland, DC, said that he and his colleagues at ACA were encouraged to see chiropractic suggested for back-pain treatment. He confirmed that in many cases, back pain can be alleviated without the use of drugs or surgery, "so it makes sense to exhaust conservative options first."
And chiropractic makes sense for reducing health-care costs as well. Dr. Overland went on to say, "Research confirms that the services provided by chiropractic physicians are not only clinically effective but also cost-effective, so taking a more conservative approach at the onset of low back pain can also potentially save both patients and the health care system money down the line."
If you have back pain, follow the advice of these reputable medical communities. See a chiropractor first.
Your child has gone back to school and probably has a new backpack for the new year.   You may not realize it, but backpacks could cause your children health risks and back pain.  
To insure your
child's safety
you need to make sure your child's backpack weighs no more than 5 to 10 percent of his or her body weight.  Anything above this weight will cause your child to begin bending forward in an attempt to support the weight on his or her back rather than on the shoulders, by the straps. 
When packing the backpack, make sure that pointy or bulky objects are packed away from the area that will rest on the child's
back
.  An uneven surface rubbing against your child's back could cause
pain
.
Make sure your child is using both shoulder straps, not just one.  A backpack slung over one shoulder disproportionately shifts all of the weight to one side, and can cause not only neck and muscle spasms, but also
low back pain
.  Make sure those straps are padded well. 
Shoulder straps are adjustable.  It is important to adjust the pack to fit your child's body.  Too tight and it could cause over extension, too loose and it could cause misalignment.  The backpack should be snug, but not restrictive. 
Three backpacks that we suggest are:
| | | |
| --- | --- | --- |
| | | |
| The North Face Big Shot II Backpack  | AirPacks Ergonomic Backpack by Core | Osprey Packs Code 32 Backpack |
Most importantly, Talk to your children about the proper use of backpacks and help them understand why this and other ergonomic issues are important.  A child who is educated early in life will apply this knowledge later in life. As a result, your child will be happier and healthier. To learn more about how you and your family can benefit from chiropractic care schedule an appointment at our office.
#10:  Chiropractic Care Treats a Variety of Disorders
Researchers tell us that over 80% of the general population will suffer from one of the great variety of vertebrogenic disorders for certain periods of their life. Vertebrogenic disorders mean disorders of the body that are caused in whole or in part by spinal faults. In addition to pain and discomfort in the neck and back, these disorders include tension headaches, migraine headaches, dizziness, neuralgia, pain in the shoulders and arms, certain types of pain in the chest and abdomen, pain in the hips, knees and legs (sciatica), disc disorders, certain digestive disorders and problems with menstrual cycles. The connection between these seemingly unrelated conditions and the spine is that the nerves, which serve all areas of the body, can be irritated directly or indirectly by spinal disorders.
#9: Chiropractic Alleviates Pain
Chiropractors address the underlying cause of pain including 
arm and leg pain, pain from motor vehicle injuries, arthritis, lower back pain, bursitis, neck pain, disc degeneration, shoulder pain, elbow pain, spinal degeneration, foot and ankle pain, whiplash, herniated disc pain, headaches, sports injuries, migraines,  carpal tunnel, knee pain, hip pain and pain from disc bulge by treating the cause, not covering the symptoms.  Quite often, those painful conditions are linked to dysfunctional areas in the spine known as vertebral subluxations - where movement is restricted or spinal bones are misaligned.  Chiropractors adjust vertebral subluxations and this often alleviates the pain. 
#8 Chiropractic Improves Productivity
Since Chiropractic care keeps you healthier, you will also find your efficiency increases.  For example, lower back pain associated with sitting for hours in ergonomically incorrect chairs also is linked to an increase in muscle effort and disc pressure. A 2006 study published in the Spine Journal related lower back pain to work absence and higher medical costs.  In a review of 250 employees receiving workers compensation for low back pain, patients receiving spinal adjustments experienced greater reductions of pain and disability.  This translated into a faster return to work and lower therapeutic costs. 
#7 Chiropractic Boosts Cognitive Function
In a study mapping the brain activity of 500 adult volunteers before and after chiropractic adjustment of the neck and spine, researchers found that chiropractic care stimulates cognitive function (JMPT 2007;20:529).  In a 2005 New Zealand study researches showed evidence of cervical spinal joint dysfuction's relation to impaired cortical processing.  After chiropractic adjustments, subjects showed improved cortical processing and response selection (JMPT 2005;25:502-7).
#6 Chiropractic Boosts Immunity and Prevents Other Conditions
A powerful immune system is the key component of chiropractic's all natural approach.  Scientific research since 1991 have revealed a link between regularly scheduled chiropractic care and immune response status. Another 1991 study revealed that chiropractic adjustments bots levels of polymorphonuclear neutrophils (PMN) and monocytes - white blood cells associated with healthy immune system.  Chiropractic care was also shown to improve other aspects of health and quality of life (JVSR 2006 1-6).
#5 Chiropractic Reduces Stress
Preliminary research indicates that chiropractic adjustments may ease depressive symptoms by increasing endorphins. "It has been long speculated that chiropractic interventions may affect mental health" say the researchers who performed the study. (JVSR 2005: 1-4) Furthermore, chiropractic care reduces stress by allowing the body to achieve balance.  In addition, and perhaps most importantly, chiropractic care keeps patients free of impairments to regular exercise, a key to reducing stress and preventing stress related anxiety and depression. 
#4 Chiropractic Care Encourages Physical Activity 
As stated previously, chiropractic care keeps patients free of impairments to regular exercise. New patients will often find that beginning care is a jump start to a healthier lifestyle simply because they can move more easily with less pain.  Many patients report improved function and an increased ability to maintain a regular exercise program. 
#3 Chiropractic Reduces Dependency on Medications
People who maintain regular chiropractic care are far less likely to overuse medication.  Overuse of medication, even over the counter medication can have dangerous side effects.  In particular many commonly overused medications may cause gastrointestinal problems, rebound reactions and damage to vital organs. 
#2 Chiropractic Improves Sleep Quality
Chiropractic patients often enjoy improved quality of life, including sleep quality. This is due to a reduction in pain and anxiety which often interferes with sleep patterns. Improved sleep enhances immunity and the ability to fight disease.
#1 Chiropractic Adds Life and Improves Structural Wellness
Regular chiropractic care instills patients with a sense of "health-confidence" and self-confidence.  Your posture can speak for you before you even say a word.  When a person stands upright, they carry an air of confidence.  Chiropractic patients learn to take charge of their own well-being, and in turn, increase their longevity and heightening their quality of life.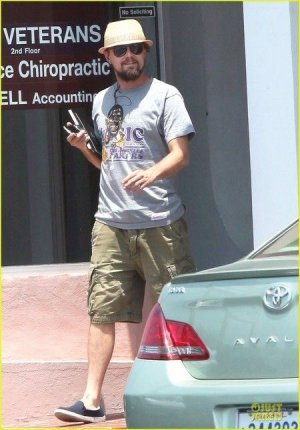 Leonardo DiCaprio was spotted by photographers leaving a chiropractor's office in New Orleans Louisiana. After filming the physically demanding scenes during the filming of "Wolf of Wall Street", award winning actor Leonardo DiCaprio sought chiropractic care.   
'We shot it for a week, and it was a lot of chiropractic work for me because it was incredibly painful', DiCaprio said.  The 39-year-old actor portrays notorious stockbroker Jordan Belfort in the movie, and he was advised by the banker on how to act in a scene where he had to crawl to a car while on drugs.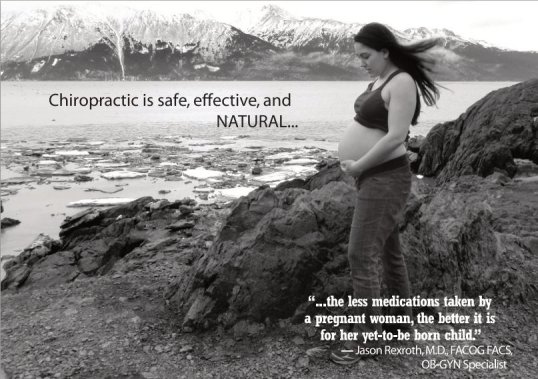 If you are pregnant and suffering from neck or back pain, you need to look at chiropractic.  Chiropractic can be the right alternative to living in pain or masking your discomfort with medication.  Jason Rexroth, M.d Ob-Gyn recommends chiropractic as an alternative.  He says "I am very familiar with the chiropractic approach to health care.  As an Ob-Gyn, I know chiropractic care is the best treatment for common backaches and joint problems experienced by many women during pregnancy.  I refer all my patients to doctors of chiropractic for these symptoms. As we all know, the less medications taken by a pregnant woman, the better it is for her yet-to-be born child."




Dr. Rexroth goes on to say, "Over the years, I have seen the benefits of the care only a doctor of chiropractic can provide significantly reduce a pregnant mother's reliance upon pain and narcotic medications."




Pregnant mothers should consider chiropractic care.  The body changes and forward weight bearing stress on the neck and back can especially be improved with chiropractic treatments.  Sometimes all patients need is an adjustment to better balance their bodies and reduce pain symptoms. 




If you are experiences back pain, call our office to schedule an appointment. 

0

/