Shopping Basket
Your Basket is Empty
There was an error with PayPal
Click here to try again
Thank you for your business!
You should receive an order confirmation from Paypal shortly.
Exit Shopping Basket
It is common to get strange looks from people I talk to about taking infants to the chiropractor.  I know what is going through their heads: is it safe…babies don't have back pain…do babies get adjusted the same way I do?  These are legitimate concerns for any parent, but to answer them I will begin with the most important question: WHY?
Let's start with the obvious.  
When was the last time you tried to squeeze through a 10cm hole?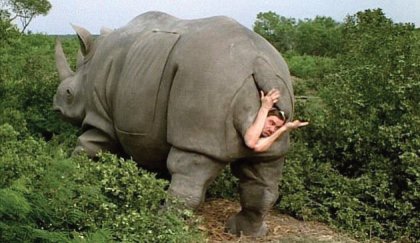 1. Arnold Schwarzenegger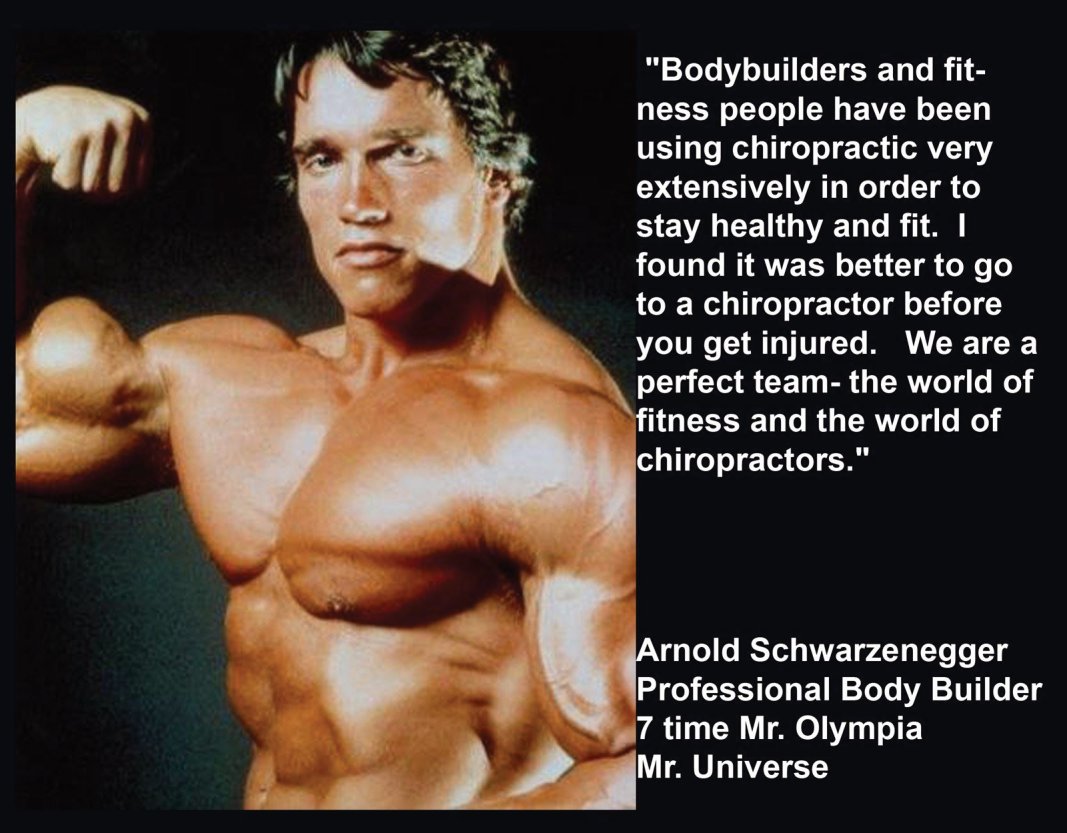 Body Builders and fitness people have been using chiropractic very extensively in order to stay healthy and fit.  I found it was better to go to a chiropractor before you get injured. We are a perfect team - the world of fitness and the world of chiropractors.
-Arnold Scchwarzenegger
2. Aaron Rodgers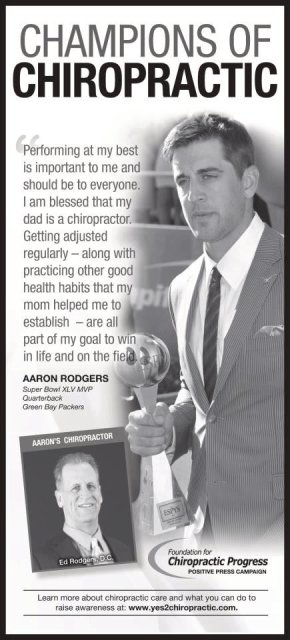 Performing at my best is important to me and should be to everyone.  I am blessed that my dad is a chiropractor. Getting adjusted regularly - along with practicing other good health habits that my mom helped me established - are all part of my goal to win at life and on the field.
-Aaron Rodgers
3. Tiger Woods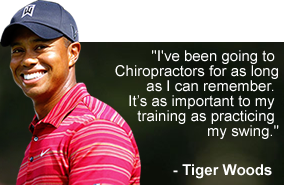 I've been going to Chiropractors for as long as I can remember.  It's as important to my training as practicing my swing.
-Tiger Woods
4. Lance Armstrong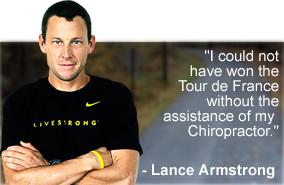 I could not have won the Tour de France without the assistance of my Chiropractor.
-Lance Armstrong
5. Christie Brinkley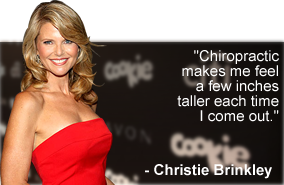 Chiropractic makes me feel a few inches taller each time I come out.
-Christie Brinkley
6. Jerry Rice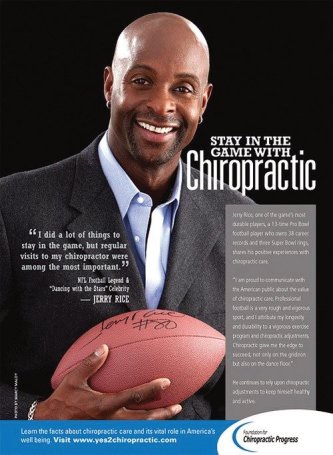 I did a lot of things to stay in the game, but regular visits to my chiropractor were among the most important.
-Jerry Rice
7. Reggie Bush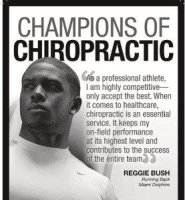 As a professional athlete, I am highly competitive - only accept the best.  When it comes to healthcare, chiropractic is an essential service.  It keeps my on-field performance at its highest level and contributes to the success of the entire team. 
-Reggie Bush


8. Evander Hollyfield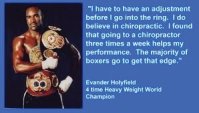 I have an adjustment before I go into the ring.  I do believe in chiropractic.  I found that going to a chiropractor three times a week helps my performance.  The majority of boxers go to get that edge.
-Evander Holyfield
9. Johnny Damon
Without chiropractic, I wouldn't be able to play consistently throughout the season.
-Johnny Damon
10. Tom Brady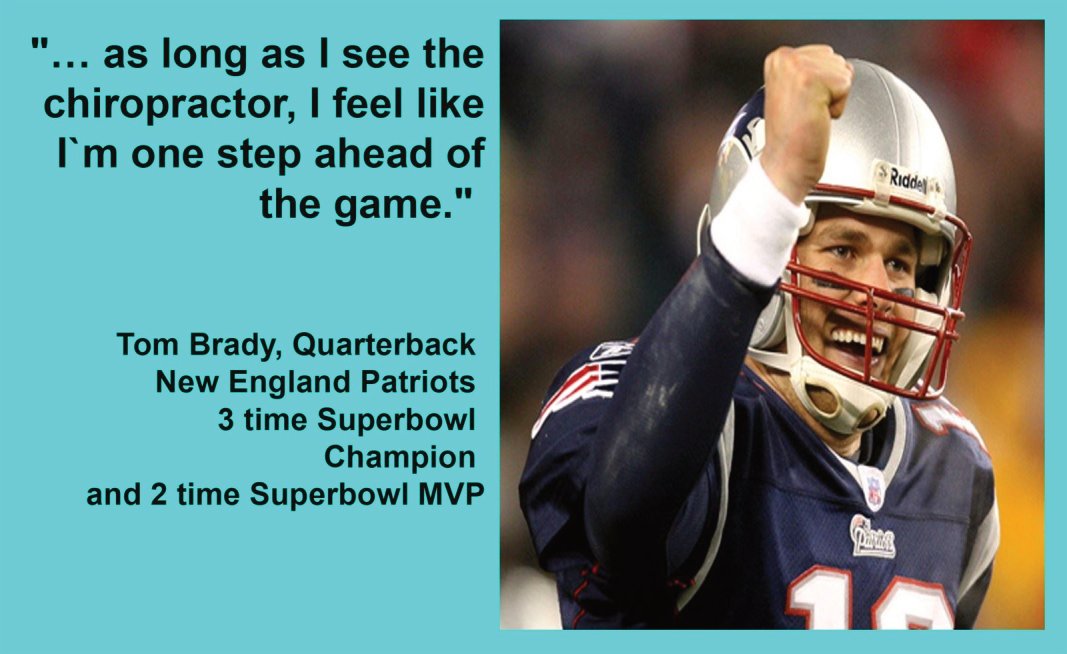 ...as long as I see the chiropractor, I feel like I'm one step ahead of the game.-

Tom Brady

Call 803-807-9960 to schedule an appointment




Call 803-807-9960 to schedule an appointment










0

/